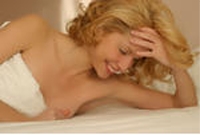 The skin is often known as "the largest organ in the human body". This applies to exterior surface, as it covers the body, appearing to have the largest surface area of all the organs. Moreover, it applies to weight, as it weighs more than any single internal organ, accounting for about 15 percent of body weight. For the average adult human, the skin has a surface area of between 1.5-2.0 square metres, most of it is between 2-3 mm thick. The average square inch of skin holds 650 sweat glands, 20 blood vessels, 1000 melanocytes, and more than a thousand nerve endings.
You are never too young or too old to start taking care of your skin. In fact, skin care and protection should be an essential part of your health, fitness, and beauty regime.
Dry skin is very common, especially with age. Older skin has fewer sweat and oil glands than younger skin. Dry skin may be caused by frequent baths, certain cosmetics or medications. But whatever the cause, there are ways to alleviate the itchiness associated with it. Avoid using harsh soaps when bathing, and if possible, cut back on the number of baths or showers each week. A sponge bath with warm water may help to clean and revive skin without stripping the skin of its valuable moisturizers.
Unless your skin is very oily, you will want to use a moisturizer everyday to keep your skin hydrated and healthy. Your skin needs moisturizer all year long as both the indoor winter heat, and summer sun can be equally damaging to your skin.
The important thing to remember when seeking out treatment for your wrinkles is to know first how your body can possibly react to the treatment. Get in touch with a skin doctor for things that you are not sure of, but are contemplating on trying out.