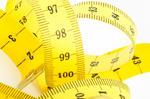 Obesity facts
Obesity is defined as having an abnormal increase of body fat which is also called adipose tissue mass. An obese person is 20 percent or more above desirable weight. In the last decade obesity has been on the rise in both women and men.
Obese people should be evaluated for medical consequences of their obesity. Motivated persons are encourage to enter medically supervised treatment programs that use a multidisciplinary approach to weight loss.
Many people are tempted by ads that use celebrities to tout liquid fasting diets for weight loss. Ads claim quick and easy weight loss with use of such products. Very obese patients may be referred to these types of diets. Their diets are carefully supervised by their healthcare provider.
Fasting diets for weight loss may be right for obese persons who have serious weight-related medical problems. Rapid weight loss is the primary advantage of using these diets. This may be helpful in motivating the individual to continue with the program. This may help to support lifestyle changes which are needed for continued weight loss.
Proper use of these diets requires close monitoring and follow-up. To promote lasting weight loss, lifestyle changes must be made by the dieter while on the fast.
To achieve lasting weight loss, commitment must be given to making real changes in eating patterns. Individuals are who not committed will gain back their weight.
Overweight vs. overfat
Studies show that a 20 percent increase in body weight increases the risk for heart disease, high blood pressure and diabetes.
Knowing your body composition can help you design a fitness program to build more fat-burning muscle. Resolving to change your body composition and not simply to lose weight, can improve your overall health.
Height and weight tables are generally used to determine how person's weight compares to a standard. However, weight in these tables is an overall measure of all components of the body. Individuals may differ in muscle, frame size and percentage of body fat. The waist to hip ratio of body composition assessment provides information on where the majority of body fat is located.
What are diet drugs?
Appetite suppressant medications help weight loss by diminishing appetite or increasing the feeling of being full. These medications diminish appetite by rising serotonin or catecholamine two brain chemicals that affect appetite. Appetite suppressant medications are used with a course of behavioral treatment and dietary counseling, designed to help you make long-term changes in your diet and physical activity.
While the FDA regulates how a medication can be advertised or promoted by the manufacturer, these regulations do not restrict a doctor's ability to prescribe the medication for different conditions, in different doses, or for different lengths of time.
Maximum weight loss usually occurs within six months of starting medication treatment. Weight tends to level off or increase during the remainder of treatment. Studies suggest that if a patient does not lose at least four pounds over four weeks on a particular medication, then that medication is unlikely to help the patient achieve significant weight loss.
Over the short term, weight loss in obese individuals may reduce a number of health risks. Studies looking at the effects of appetite suppressant medication treatment on obesity-related health risks have found that some agents lower blood pressure, blood cholesterol, triglycerides (fats) and decrease insulin resistance (the body's inability to use blood sugar) over the short term. Long-term studies are currently being done to determine if weight loss from appetite suppressant medications can improve health.
Most studies of appetite suppressant medications show that a patient's weight tends to level off after four to six months while still on medication treatment. While some patients and physicians may be concerned that this shows tolerance to the medications, the leveling off may mean that the medication has reached its limit of effectiveness. Based on the currently available studies, it is not clear if weight gain with continuing treatment is due to drug tolerance.
Obesity often is viewed as the result of a lack of willpower, weakness, or a lifestyle "choice" - the choice to overeat and under exercise. The belief that persons choose to be obese adds to the hesitation of health professionals and patients to accept the use of long-term appetite suppressant medication treatment to manage obesity.
However obesity, is more appropriately considered a chronic disease than a lifestyle choice. Other chronic diseases, such as diabetes, and high blood pressure, are managed by long-term drug treatment, even though these diseases also improve with changes in lifestyle, such as diet and exercise. Although this issue may concern physicians and patients, social views on obesity should not prevent patients from seeking medical treatment to prevent health risks that can cause serious illness and death.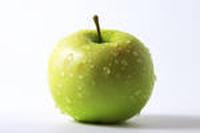 Terms and definitions
FDA

Food and Drug Administration: A government agency that oversees public safety in relation to drugs and medical devices. The FDA gives approval to pharmaceutical companies for commercial marketing of their products.


Fat blocker

Drugs that block the absorption of fat or calories, and lose substantial weight.


Overweight

Weighing more than is normal, necessary, or allowed, especially having more body weight than is considered normal or healthy for one's age or build.


Appetite

An instinctive physical desire, especially one for food or drink. Decreased desire to eat is termed anorexia, while polyphagia (or "hyperphagia") is increased eating. Disregulation of appetite contributes to anorexia nervosa and cachexia, or oppositely, overeating.


Diabetes

Any of several metabolic disorders marked by excessive discharge of urine and persistent thirst, especially one of the two types of diabetes mellitus.


Diet

A regulated selection of foods, as for medical reasons or cosmetic weight loss.


A solutions designed to reduce or suppress the appetite.


Fat

Any of various soft, solid, or semisolid organic compounds constituting the esters of glycerol and fatty acids and their associated organic groups.


Obesity

The condition of being obese; increased body weight caused by excessive accumulation of fat.


Stress

A state of extreme difficulty, pressure, or strain.


A physical and psychological response that results from being exposed to a demand or pressure.


Suppress

To curtail or prohibit the activities of.


To inhibit the expression of (an impulse, for example).


To bring to an end forcibly as if by imposing a heavy weight.